Futures Day Trading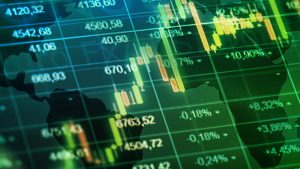 Day trading has been in Andy's blood since he was a child watching his father call the floor in Chicago from his "hotline" in Sandusky, Ohio. Andy tells of waiting excitedly for his father to send him out to "pull the tape" to verify his traded price.
As a young trader in the S&P 500 pit, Andy was interested in electronic trading early on. His hunt for an "edge" began with SuperCharts, the precursor to Tradestation. Since then, he's worked with most commercially and privately available trading platforms over the last 20-years, including NeruoShell, Adaptrade, and now, GSB. Recent years have seen the melding of trading programs and statistical, support vector machines like MiniTab and R. He's consulted with traders and quants from Australia to Czechoslovakia to California and the East Coast in order to strip fallacy from fact. The cross-pollination of ideas has become a partnership of leading data scientists developing computing algorithms for day trading.
The result is a suite of day trading programs that Andy uses for his own investments, and for execution via Striker Securities.
With constant advances in computer power and data management, day trading and the development of new platforms is one of Andy's primary areas of focus in 2019 and beyond. Some of his programs will be available for public viewing while others will remain privately held for managed clients.
Andy's powerful day trading programs executed via Striker Securities include:
Click a link above to see the Actual Trade Summary for the system.
Baker's Dozen Trading System
12 Days of Christmas Trading System
Sweet 16 Trading System