Trusted Account Management for Futures Trading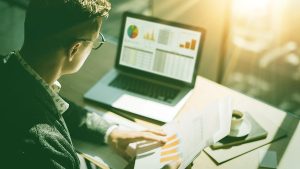 A managed account is never quite as simple as it sounds. Trading for a hedge account is obviously different than speculative commodity futures trading. But Andy works with many types of clients and can customize services based on your needs. Many clients direct Andy to execute positions in their accounts as they look for something specific to happen, like a stock market decline or a USDA report. Of course, Andy brings his extensive experience, well-regarded insights, and firm sense of ethics to all of his trading and can manage your accounts under power of attorney.
Generally speaking, there are two types of managed accounts:
Speculative – This is how Andy trades his own account. Andy executes block orders that ensure the customer orders are always filled first. Furthermore, any trade a customer sees in their account will also be in Andy's. His skin is in the game, the same as yours. That's about as fair as it gets.
Hedge – Need help hedging a grain crop or energy usage? Looking for equity market downside protection? Andy would be happy to help you. The same tools that Andy uses for speculative trading are remarkably adaptable. The final notion is that a good buy is a good buy, and a good sell is a good sell.
Track Record
Andy doesn't publish a track record to protect his clients' privacy. To publish a track record, rules (national.futures.org Rule 2-29, section 3, part (ii)) require him to publish his aggregate trading results which include trades via power of attorney for his hedge clients. However, you can search "Andrew Waldock" at national.futures.org to see his spotless record.
If you want to learn more, contact us here. We'll talk strategies, leverage and account sizes.