Unemployment Short Trap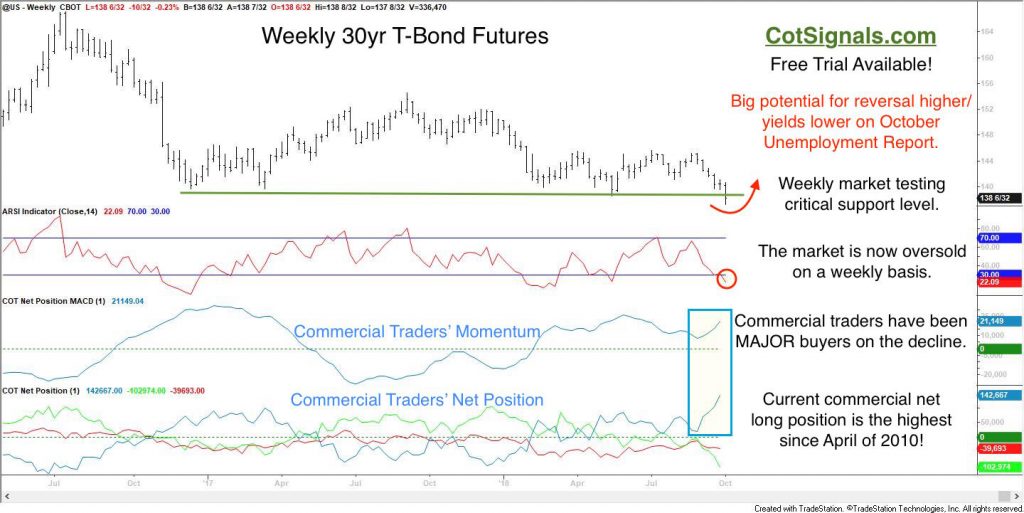 The 30yr T-Bonds are oversold on a weekly basis in the face of the most bullish commercial trader position we've seen since April of 2010. While I still believe that interest rates have turned and will move structurally higher for quite some time, it appears that the sp[eculators may have gotten ahead of the market. We'll see.
Tomorrow's unemployment report could be fun.